If you need sweeping in the Greater Birmingham area, you need Quality Supervac!
We can handle virtually any type of sweeping requirement.
In addition to servicing parking areas throughout the Greater Birmingham, Alabama market, Quality Supervac also has a wide range of heavy-duty construction and street sweeping capabilities using a Tymco 600 sweeper. And, with our low clearance parking lot sweeper we are able to handle low ceiling parking garages and other relatively confined spaces.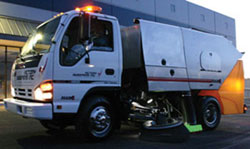 We have recently added the most advanced parking area sweeper in existence, the Victory Mark II. The Victory machine has plenty of power for virtually any parking area or construction cleanup need, as well as offers a low operating cost and a host of value-added safety features.
We have taken this step to provide our customers with the very latest technology in our industry. We know when we take steps to keep our costs of operation down that we can pass these savings along to our customers.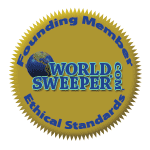 We are a founding member of WorldSweeper.com's Ethics Program, which confirms my commitment to running Quality Supervac with the highest standards. To learn more about this program, click on the logo shown to the right. We are also a proud member of the North American Power Sweeping Association and the Building Owners and Managers Association.
When you use the services of Quality Supervac, you can be assured we are adhering to correct licensing procedures, have insurance, are dumping correctly and more. Since ours is a business where we are often on client properties when they are not present, we want to make sure they know we're doing our work right.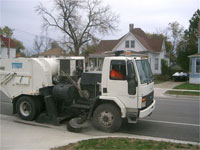 For more information about Quality Supervac, or for a free professional assessment of your needs, give us a call or send us an email.
From all of us at Quality Supervac, we look forward to providing you with the best service you've ever had from a sweeping or maintenance contractor. Just let us know how we can serve your needs.
---

For more information, give us a call or send an email.
6087 Castle Heights Road
Morris, Alabama 38116
Office: 205.281.9604
info@qualitysupervac.com

© 2008 – 2020 Quality Supervac. All rights reserved.